Travel with Easy Roam and stay connected for less.
Access data from your plan and get unlimited talk and texts for $14 per day in the US and $16 per day in 200+ other countries. Only pay for the days you use data, talk, send a text or check voicemail.
Roaming Options for United States
Save more during your travels with Easy Roam and avoid any surprises on your bill. Pay-per-use is also an option if you're making a few calls or texts, but charges can add up quickly.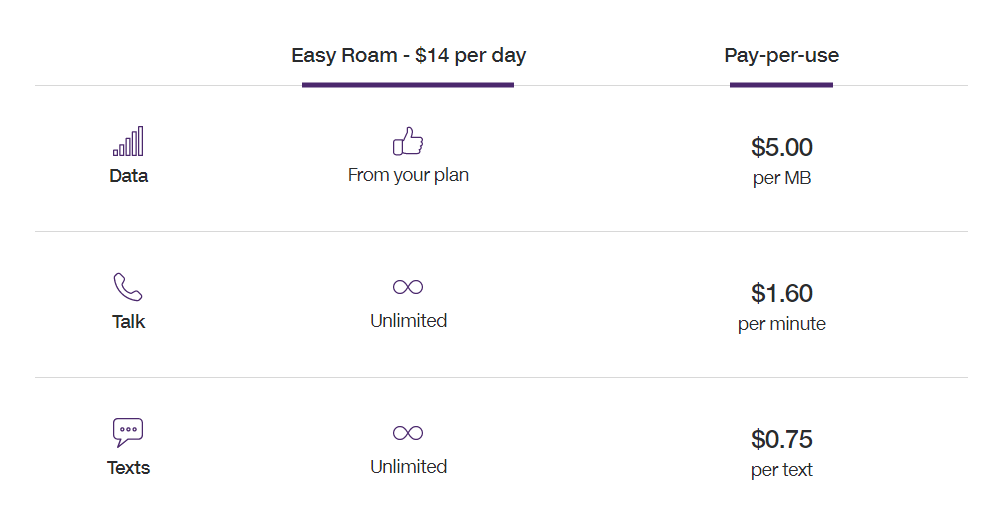 Calls to Canada and within your destination are included. Use data from your plan and never search for Wi-Fi again.
To check if you have Easy Roam or add it to your account, please text ROAM to 7626 or log in to My TELUS.